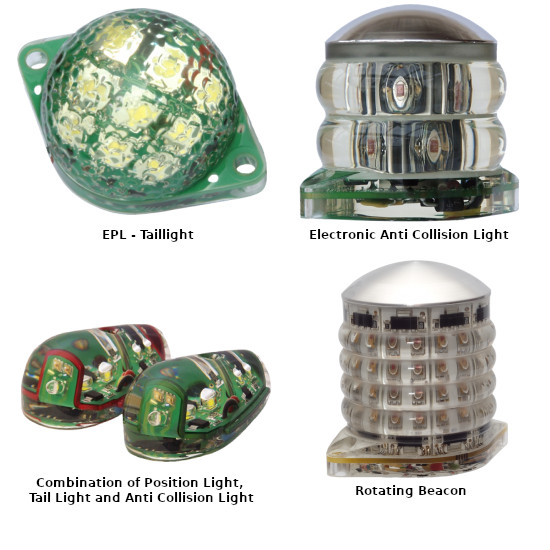 Thiesen Electronics LED Lights
Ridge Aviation are the Irish distributors of Thiesen Electronics LED Anti Collision Aircraft lights.
Technology moves on and Thiesen developed the newest generation LED lights that are able to boost brightness by 50% and at the same time reduce power demands on the electrical system.
These quality German made lights are completely water resistant and all electronics are completly integrated - no black box or other items are needed, therefore reducing weight! Superior German quality, style and performance at a seriously competitive price!
Call or fly in to see us for a practical demonstration